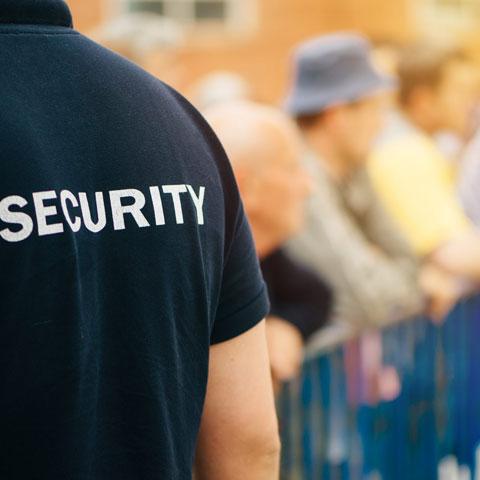 Grow Your Security Guard Business with Online Self-Paced Training From Defencify
For security guard companies of every size, success is about getting licensed officers into the field quickly to bill hours for protective services. A high turnover industry, security firms must keep the hiring pipeline full to continuously supply quality people needed to fill positions.
The Trouble With Security Guard Training
Hiring and retaining quality security personnel during normal times is tough enough; the COVID-19 pandemic has made it even harder, greatly impacting training opportunities. To date, the dominant training method used in the guard industry has been live instructor-led classes. But the pandemic put a hard stop on most in-person gatherings over the past 18 months. Even as we return to normal, it can be expensive for security firms to hold the number of sessions needed to fill hiring pools. Classes are usually held at fixed dates and times, the quality can be inconsistent, the information is often outdated, and the inconvenience of it all drives away candidates. Yet security guard companies are required to offer training, and potential employees are required to attend training to get a state-issued license. Something's gotta give.
Defencify has the solution: modernized, interactive, self-paced training designed specifically for the security guard industry. The Defencify online security guard training platform is the answer to expanding and keeping the candidate pipeline full to produce a steady stream of qualified employees ready to get their Guard Cards – during and after the pandemic.
The Defencify Solution
Defencify is a growing portfolio of online training modules optimized for the security guard industry to enhance effectiveness, increase flexibility, and reduce costs when training new applicants and recertifying current guards. Presently Defencify offers a library of over 20 courses ranging in length from one to 40 hours. All courses are accessible on demand, are 100% online and self-paced, and provide a downloadable certificate for immediate proof of completion.
In truth, there are several commercially available online security training programs, but there's only one Defencify. Here's what makes us different:
Defencify courseware is created by instructional designers in consultation with state licensing authorities using updated content and adheres to modern e-learning standards. Modules are engaging and reflect the latest security trends; we don't simply repurpose generic, aging content.
State-specific courses are guaranteed to meet each state's unique security guard licensing requirements. Defencify is currently certified in nine states and we're adding more states all the time.
All Defencify courses are self-paced and easily accessible. Students can take classes at any time, at any location, using any device. New hires don't have to wait a week or two until the next instructor-led class begins, they can get started right way to compress days to placement in the field.
Active participation using scenario-based activities, games, and knowledge checks are required to complete each course and reinforce learning points. Students cannot simply launch the module and walk away.
The Defencify training platform can be branded to reflect your company identity and can even be integrated into your Learning Management System. Administrators have complete control over employees' online experience and certification monitoring.
Pay as you go. Defencify courses are extremely affordable – some as little as $19. Courses are sold by seat licenses with package discounts available. Transfer seats to incoming new hires and cancel at any time.
Powerful reporting tools and compliance records are at administrators' fingertips. Defencify permanently stores employee certification data in the cloud for easy access to guard records to instantly supply proof of training in the event of an incident.
In sum, Defencify removes the barriers to cost-effective, convenient, and state-compliant security guard training needed to grow your workforce. Is your firm ready to modernize and simplify its training program in ways that will eliminate the cost and inconvenience of in-person classes while expanding access to larger candidate pools?